Tell me about Gold Dust ✨
CLEAN ↑ CALM ↑ ENERGY
Gold Dust - Cocoa & Vanilla
From:£40
Shrooms so good its guaranteed
Benefits
Ingredients
How to use
Supercharged with ancient mushrooms. This unique formula boosts your productivity, enhances your mood, and provides you with cleaner energy throughout the day
We use only natural, organic, vegan products that are free of cruelty. The mushrooms we use in our All-in-one blend are among the finest available. Our products are sourced from an 80-acre farm with over 13 years of experience in 🍄
•Scoop your Cocoa or Vanilla Gold Dust
•Add water, milk, or your favourite smoothie
•Drink, enjoy & become your best self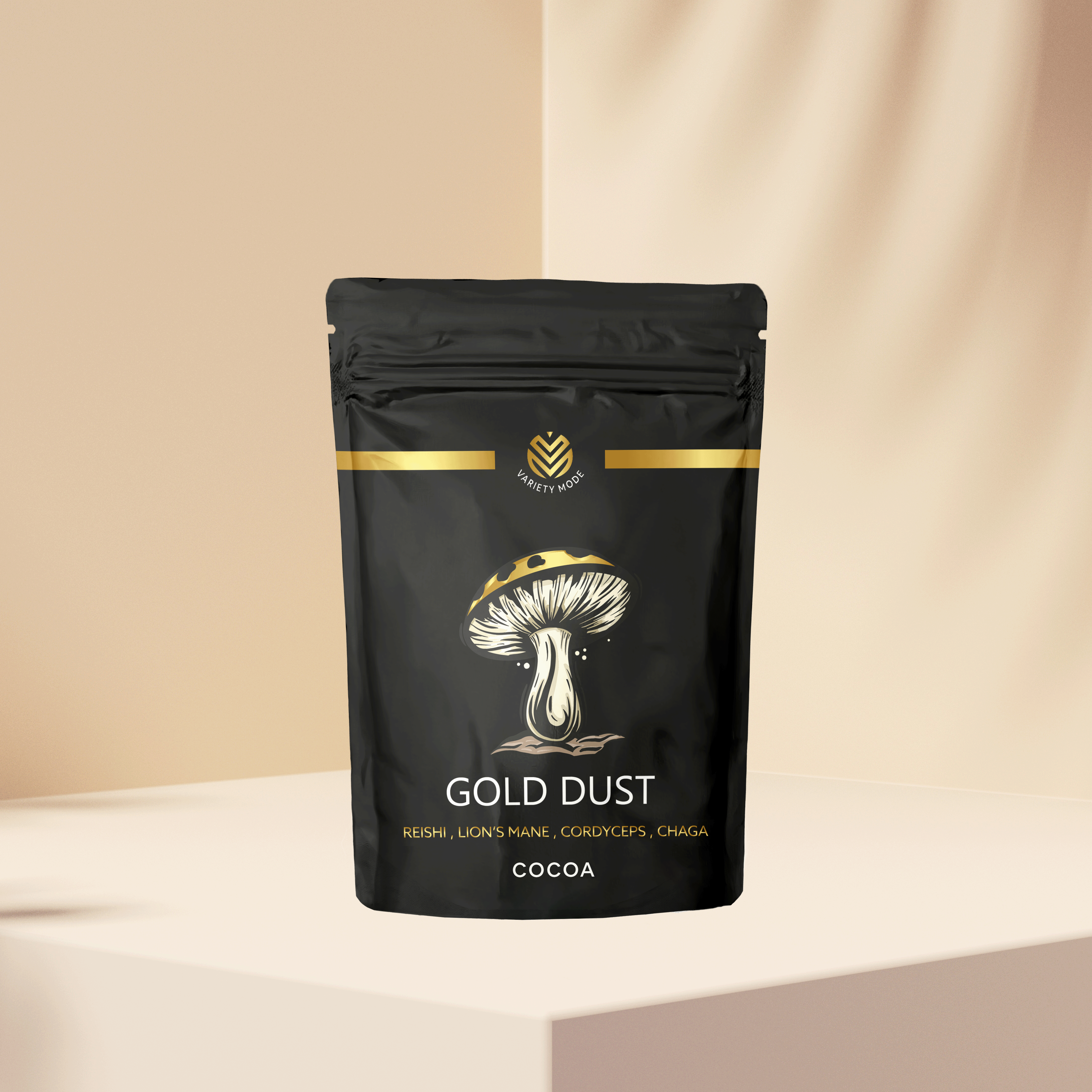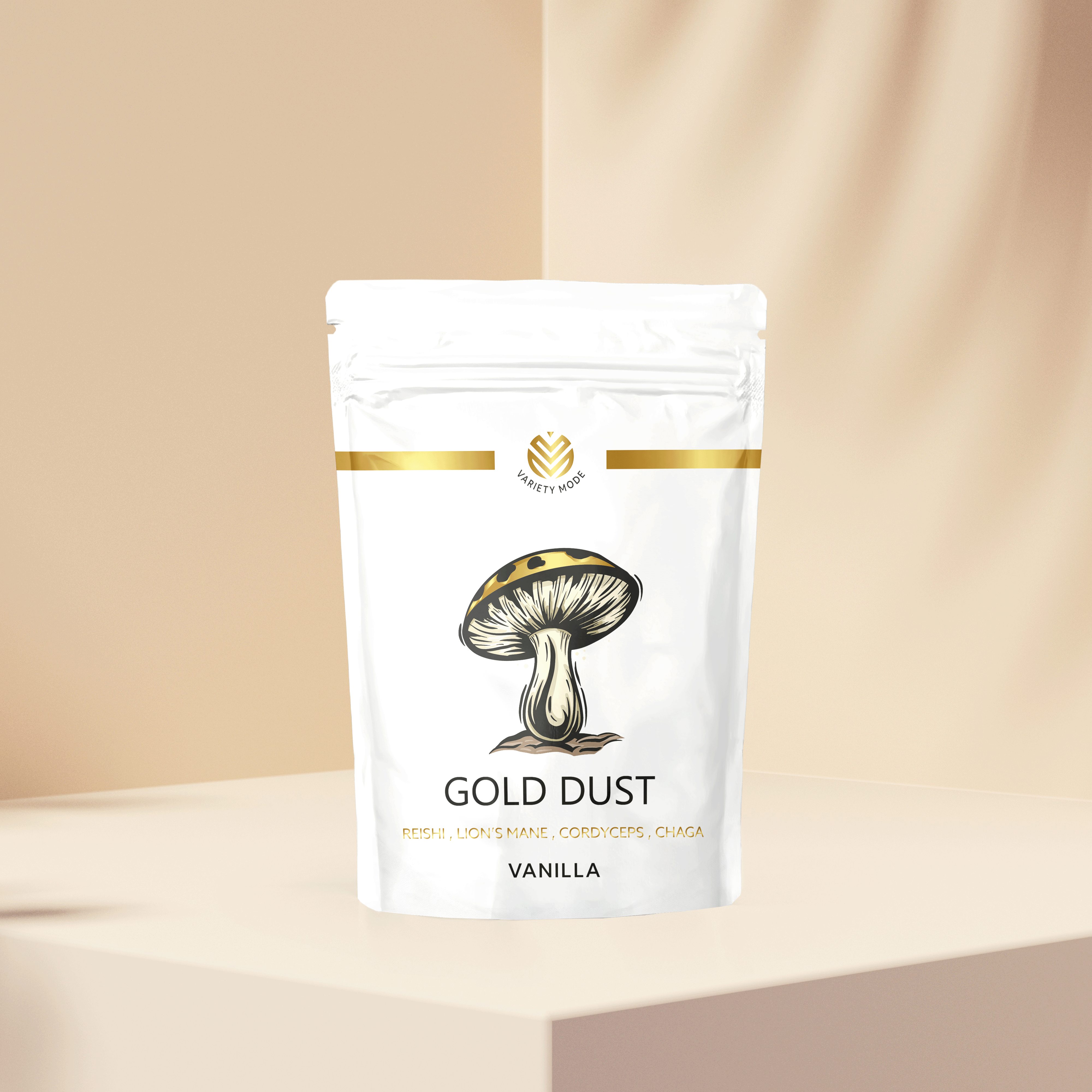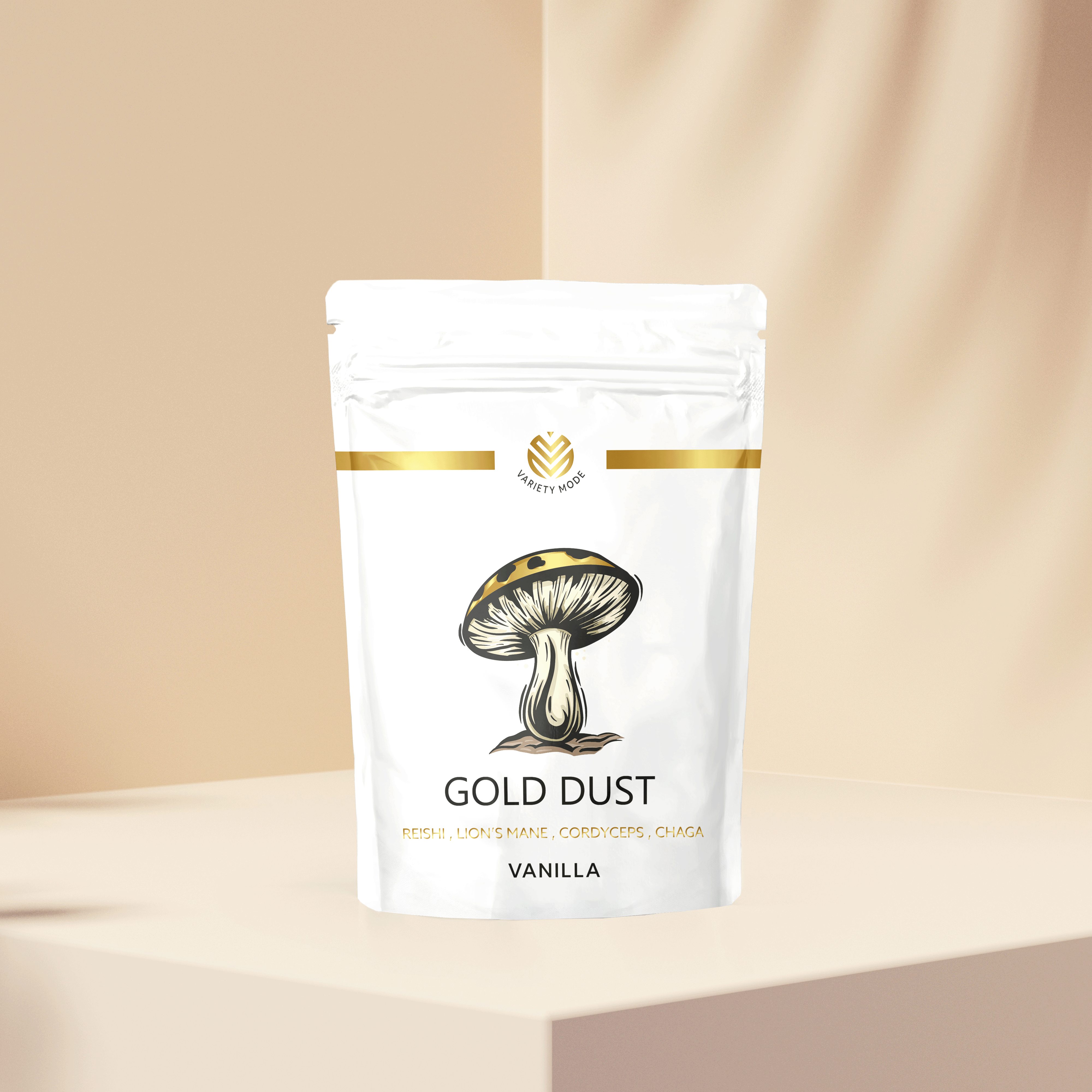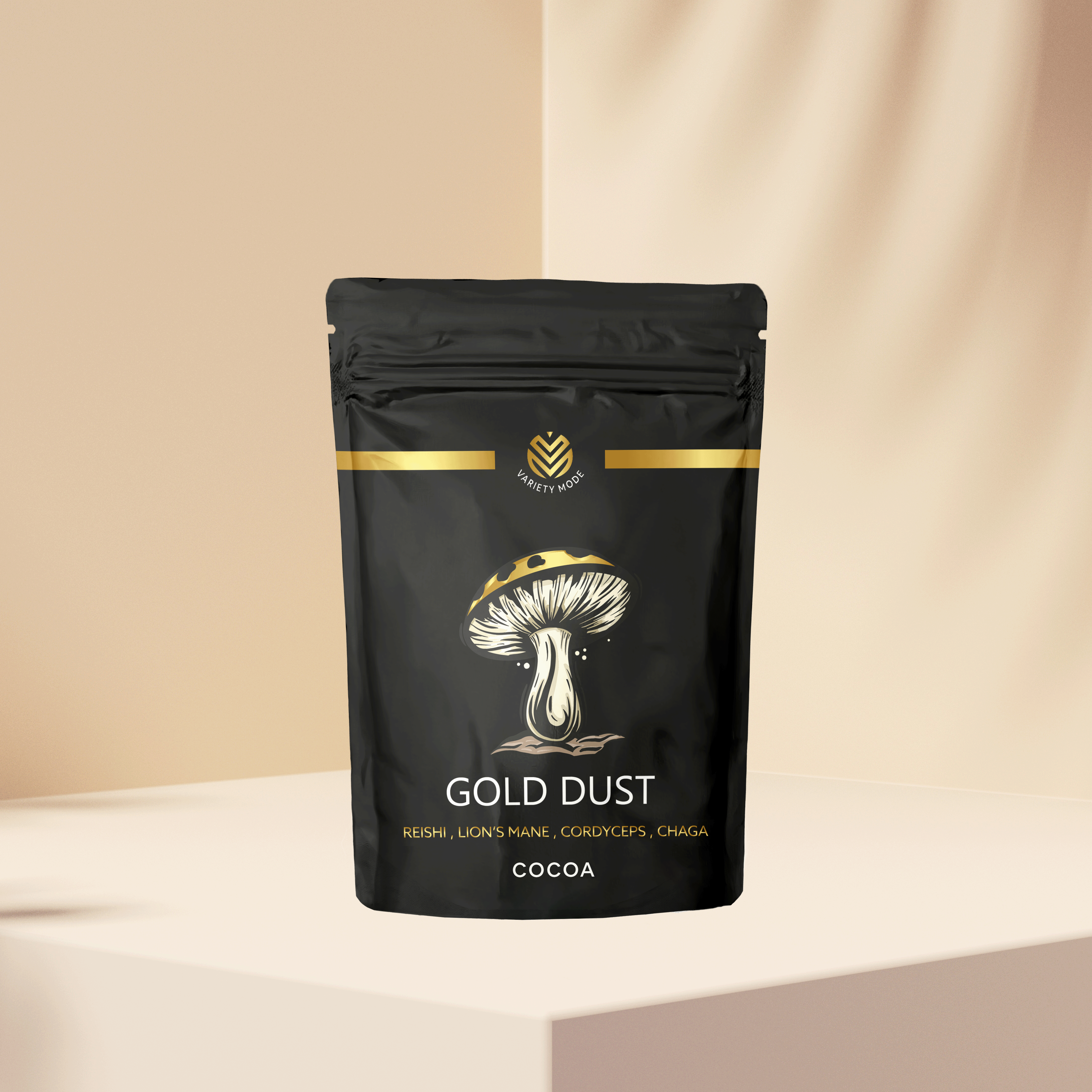 FAQs
Do you have questions? 🥰
Could these be 'magic' 🍄 Are they legal?
They are not. All our products are completely legal and comply with the laws and regulations of countries around the world - our goal is to design innovative, affordable consumer products that can boost mental performance, mood and overall well-being! As a result, this is the most effective all-natural adaptogenic mushroom blend in a format you will love...
Ingredients are safe, right?
Every ingredient we use is 100% safe, without exception - compared to most on the market, we have FDA-approved, award-winning facilities to test our formulas. It is not uncommon for companies to sacrifice safety for potency, leading to headaches and stomach cramps. We use the right dosages in the right amounts. Quality is our number one priority! We never cut corners when it comes to our products, and this is reflected in their long-term potency and effectiveness.
How does it all work?
It is undeniable that mushrooms are nature's ancient superpower! Together with our other powerful natural plant ingredients, our potent blend of 4 primary mushroom extracts provides a strong adaptogenic effect for the body and mind. It has been scientifically proven on numerous occasions that these ingredients have been used across the globe for thousands of years. When combined at the dosages we do, the ingredients we use in 'Gold Dust' have a powerful natural effect.
When I take Gold Dust, what effect will it have on me?
The original design and testing were done by us with phenomenal results. Knowing many people were looking for similar products, we launched Gold Dust to help everyone be more attentive and focused. You're going to love it just like we do (makers, creators & entrepreneurs alike)! 'Gold Dust' is a natural alternative to westernized medicine that works, and provides real longevity and sustainability, so you can take it every day without feeling the need to take a break - without experiencing any adverse side effects or dependency. There will be no jitters or crashes throughout the day, just sharp focus, sustained energy (both body and mind) and a peaceful calm.
Is there a recommended amount and time to take it?
With Gold Dust, you can get super simple & effective results with a once-a-day regimen. You'll be able to power through the day with one 8g serving (2 small scoops) in the morning! Alternatively, some people prefer to take two 4g servings at different times - or even take slightly more than that in their daily routine - however, we recommend no more than two servings of 8g each. Don't forget, you can add it to almost anything - water, milk, coffee, tea, protein shakes, whatever you like!
It really is Gold Dust ✨
"Gold Dust has become a new part of my daily routine, and its done absolute wonders for me ❤️ "
Adam K.
Supercharged & super happy!
"I wasn't sure this stuff would work. Got my free sample, loved the taste & especially the gummies! Have been taking 2 months and feel the change"
Kathy T.
I LOVEE my teddy gummies!
"I really cant be bothered with powders and I dont like hot drinks! I get two packs of gummies a month. double up and I LOVE them"
Phillipa W.
Variety Mode is the best so far!
"I've tried lots of mushroom drinks. Variety Modes tastes the best and for the price, you just cant complain. Got yourself a long term customer.."
Ahmad P.